New Pool Builds & Construction for Palm Springs Residents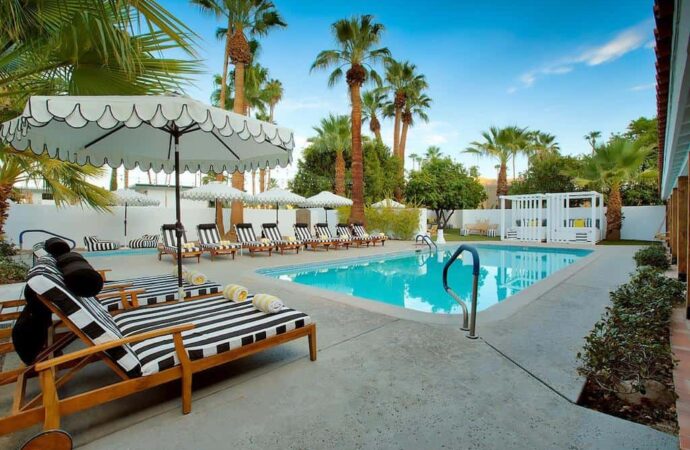 If you want to find reliable contractors and pool builders in Palm Springs, you usually have to search for quite a while. Not because you have very few options but because you have to make sure that the option you go for is up to the standards and that you can get the final result you expect thanks to their experience and qualifications. At SoFlo Pool and Spa Builders of Palm Beach, we have contractors with over eight years of experience. Besides being licensed, insured, and qualified, we have made sure to equip them with the best tools and instruments while also making them using top-quality materials in the market.
We don't want to go for cheap options, and although this would make some clients hesitate due to how high-quality materials are associated with high prices, you don't have to worry since our company makes sure to keep prices low or affordable thanks to how we deal with the materials ourselves or find the best manufacturers and distributors in the area.
We want to make sure you don't have to sacrifice anything or spend more than you can when it shouldn't be a matter of putting more or spending more beyond your budget. Let us support you in this and more, and open your doors to what our experts offer.
We will work in the entire process of assessing your property to take the dimensions and see if we can identify any problems or just have a good idea of how we will need to start the project. From there, our team will work on a design and plan you will need to approve, along with the estimate for the job, which will be based on your needs, preferences, and budget.
We Pay Attention to Detail
This means you can expect our team to worry about what you can afford or not, what you like or not, and how we can make it more affordable, so you don't have to quit or give up on something you liked during the design.
Now, this applies to any service we offer: new pool construction, residential pool construction, and so on. We don't have some kind of limit regarding how we offer our services or how much attention we pay to each client. If you contact us now or later and request any of the services, expect us to go beyond the regular support so you can have the perfect pool, be it a lap pool, luxury pool and spa, indoor pool, family recreational pool, and spa, or any other type we have available.
Make sure to ask for our remodeling and renovation services if you already have an existing pool you need our help with. We would love to help you get a design and a new pool you actually like. Feel free to contact us and have our team work on the entire project.
You can call us, email us, or visit our company for more information and have a conversation with our team.
Below is our list of additional services: