New Pool Builds & Construction for North Palm Beach Residents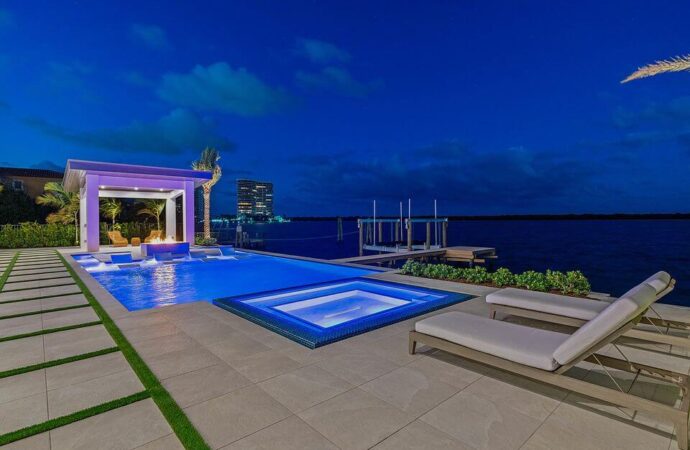 North Palm Beach is known for its beautiful beaches and all the amazing pools you can enjoy in some commercial properties, or maybe build one in your own residence where you can have access to it all day long. If the idea appeals to you, or you are a commercial property owner in need of a pool for you and every client or guest, SoFlo Pool and Spa Builders of Palm Beach is here to support you in every single step, and we can help with pool construction or maybe renovations and remodeling as needed.
We want to make sure you don't have to struggle to find competent and reliable professionals who will make promises and actually keep them while working on your project.
As a company with over 20 years of experience in the industry, we care about every step and how we work around them. What does this mean? Well, most people tend to prioritize the construction process itself or, more like, the heavy work of the project. Meanwhile, we give every step and aspect their proper time so the entire project can be a success even before the construction begins.
This is why we will discuss your needs and preferences, and take the time to visit your property for assessment, so we know how much work the project will take and make some recommendations based on what we see and what we consider is important for your space.
It can take a lot of work, and we know you may be a bit busy or desperate to get it all done. However, we recommend taking a few hours to consider all options and just think carefully about what you have available, so there's no need to worry about future changes or problems.
We will bring the designs and ensure you are happy with the final design before we begin working.
Allow our team to be there for you and bring all the needs you have after assessing your property and helping you decide what type of pool would be the best, or let you know if the idea you've had all this time is doable for the type of property and dimensions you have.
What Is the Best Type of Pool?
Everything is subjective in this aspect for simple reasons: not everyone has the same needs or the same preferences for designs and styles.
We would like to make it clear that you should include yourself in pools that actually make you happy and you love. Don't try to copy other people's designs or follow trends. It isn't that it is bad, especially if you do love what you are going for and another person has, but you should customize some designs a bit, so you feel more comfortable with the result in the long run.
With this in mind, we can build over eight different types of pools, and we would love to introduce you to them as needed or help you with the one that has been your favorite all this time.
Below is our list of additional services: