Learn More About SoFlo Pool and Spa Builders of Palm Beach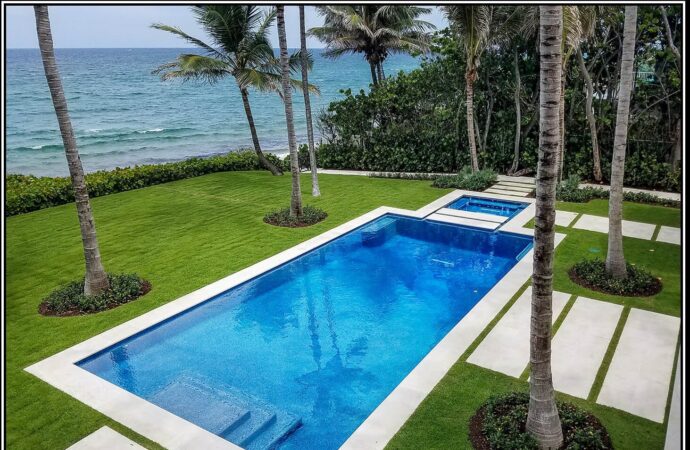 We are a renamed and known company in Palm Beach that has been working hard in all components and services residential and commercial property owners could need for their projects. These include working around renovations and pool construction and making sure the swimming pool is complete within a timeframe. SoFlo Pool and Spa Builders of Palm Beach has provided design and construction guidance and consulting to the entire city and surrounding areas for over 20 years, and we are happy to be the number one option when it comes to constructions, remodeling, renovations, and any type of pool regardless of the client being a commercial or property owner.
We are one of the few companies that care about improvement and growth. We want to make sure you have a pool designed and built that meets all your expectations and, more importantly, is able to deliver great performance to the point of needing few repairs and not a lot of maintenance.
We know how much property owners struggle with the process of understanding what they need and want, coming up with decisions about specifications and styles, and just working on the entire project. We want to be the support you clearly need in every aspect, which is why we worry about the planning and designing process and focus on offering technical skills and trouble-free equipment to our craftspeople and contractors who will take care of the project and complement what we give them with the experience and qualifications they have earned and polished over the years.
Pools can be a challenge in every single aspect, and we want to make sure you don't have to struggle with all the steps and details that will take you to have a pool you and maybe your guests and customers can enjoy based on what it will be used for or more like who will use it once it is ready.
We Are Ready to Serve You
If you decide to work with our team and rely on us to the point of sharing your backyard project or indoor project, we will make sure not to disappoint you in all this so you can have a great experience from now on.
Keep in mind our team will listen to your request right after you reach out to us and request not only the service but also when you come up with a list of a few considerations that we need to include during the design, project, and construction process.
While knowing this, we want you to remember that we are here for anything you may need in terms of the specific type of pool you want and need. We have zero-entry pools, work with plunge pools, and continue offering a wide variety of options for both commercial and residential property owners.
Allow us to introduce you to some options if you haven't made a decision about which one you want and need, or just let us start working on your project once you provide us with all the pertinent information.
Below is our list of additional services: