New Pool Builds & Construction for Palm Beach Island Residents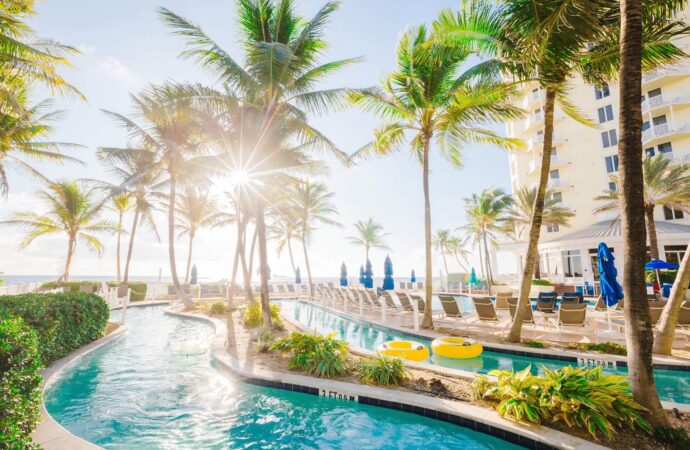 One thing is for sure, every Palm Beach Island resident wants to have a pool, and the reason is simple: the weather conditions are perfect almost all year long, so you can enjoy the feature and relax whenever you have some free time. However, working around having a pool or building takes not only quite some money but also time, and it can be a challenge if you don't have the right people for it. Fortunately, SoFlo Pool and Spa Builders of Palm Beach expanded its services to the city over ten years ago, and we are here to provide all the services and bring the experience we have so you can enjoy a pool that will be stunning, durable, and long-lasting.
Our goal is to make sure you have all the support you need to go through this process, including the part of decision-making and allowing you access to all the options available for your pool.
Since we build any type of pool on any property or lawn, we will be happy to help you make decisions based on what needs to be done on the property, your taste in designs and styles, and work around your budget and the pool that will fit your needs better. As you can see, there is a lot to consider in this process, and we want to make sure you don't feel overwhelmed or, even if you do, that you are able to get the most out of your time and investment with our help without having to do this alone.
That being said, how much can we do for you in terms of the services and solutions we offer to all residents and property owners in Palm Beach Island? You can reach out and request our new pool construction service in case you don't have a clear idea of what you need or want, while it is also possible to request the residential or commercial pool builds service so our team knows what type of property you own and how we will need to prepare ourselves for everything.
For other services or if you have a specific pool in mind, you are welcome to request some, such as:
Plunge pools and spas: these are quite popular when you don't have enough space for a traditional pool that tends to take most of your backyard space.

Natural pools and spas: you can imitate the look of a riverbank or work around a natural design that can be misunderstood with a natural water source.

Zero entry pools and spas: you get to build a pool that can be entered from any edge, and you won't have to worry about how deep it is since the transition will be smooth and carefully done so you can proceed to the final part you can reach.
Other seven options are available, and you are welcome to contact us to get to know all of them or request the specific pool you have in mind for your property.
Below is our list of additional services: