FREE New Pool Build Construction Quote for Palm Beach Residents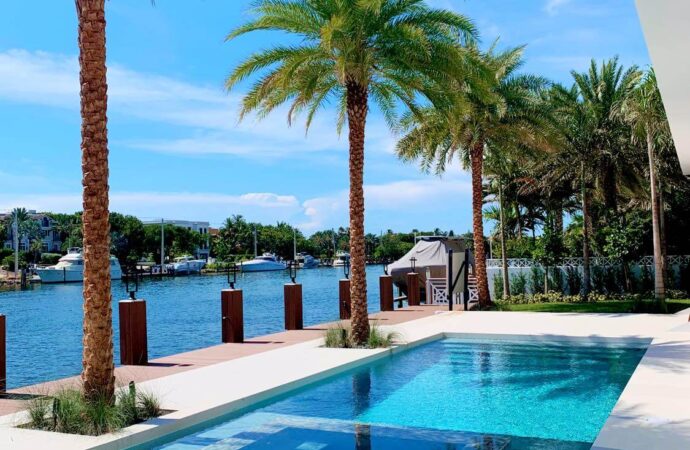 You don't need to struggle to try to reach qualified and experienced contractors and pool builders when you have our team at SoFlo Pool and Spa Builders of Palm Beach waiting for you. We have been in the industry for over 20 years, and we are proud of what we are able to achieve for all our clients, be they residential or commercial property owners, so they can enjoy the pool they decided to have built or maybe renovated and remodeled by our team. Pool construction involves a lot of work and time, and we want to make sure you have everything you need to ensure the result is perfect and exactly what you wanted and needed, or even more.
For this, we need to offer the best support right when you reach out to us, but even before that, we need to make it simple and easy for you to get in touch with our team. This is why we have prepared phone numbers and our contact form so you can reach out and place your request or let our team know how we can help.
If you want to visit our offices, you are welcome anytime within business hours, and our staff and professionals will make sure to offer all the attention and time needed, so you are comfortable and get all your needs covered.
We are open to discussing the project you have in mind and the reason why you are reaching out, and why you may have chosen a specific service among all the ones we have, or just give you some insight into what you need to get done so you know your investment will be worthwhile.
Unlike other professionals, we will make sure to navigate the entire process with you, so there is no need to worry about future issues or the entire process of building your pool. Maybe, what you really need is remodeling and renovating. We will work around it.
How We Offer Our Assistance
We have over 12 different services waiting for you, depending on the specific pool you want to build or how you want us to help you. We can build residential pools or work with a general commercial request.
Some clients decide to reach out for a very specific project they have in mind, such as a saltwater pool and spa or maybe plunge pools. However, if you don't have a clear idea of what you need or want yet, feel free to send us a message or call us to request some guidance when building a new pool.
If you need renovations and remodeling, we are right here for them and will make sure that this time, it isn't necessary to change all the details and invest your money in a space that was meant to be loved from the very beginning.
Ask all your questions and contact our team using the channels that appeal the most to you, or end up being comfortable letting us know your needs and preferences in these projects.
Below is our list of additional services: