New Pool Builds & Construction for Palm Beach Gardens Residents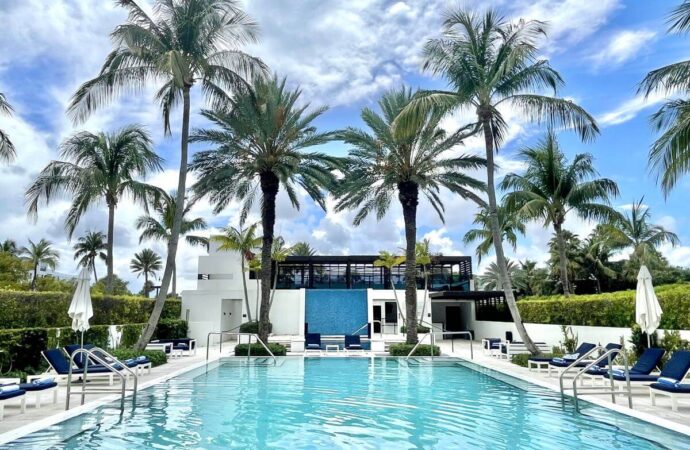 Among all the cities in Florida, Palm Beach Gardens is one of the most stunning on the list, and one of the reasons lies in how much it has to offer in attractions, beaches, places to visit, and the opportunity to build stunning pools and spas in your residential or commercial property. Our team at SoFlo Pool and Spa Builders of Palm Beach has been supporting and guiding all residents and owners in the city who need actual professionals with experience in building more than one type of pool or without having them bring generic options and designs to the table.
We have worked hard to improve our services by:
Using only top-quality materials and tools.

Making sure our experts and contractors are all licensed, experienced, and qualified for any of the tasks and jobs they are assigned to.

Staying up to date with all new technologies and ensuring our experts have new techniques to use for better results.

Worrying about you and your request. We want to know about your property, your needs, your preferences, and what you expect from the service.
We know and are quite aware that most companies in the area only focus on listening for a bit and then trying to bring a design or type of pool they find more suitable for your space. We don't do this.
We will focus on knowing what you need, what you want and expect, and make recommendations around them so you can make the decision or just ask our team to deliver a specific service by building a pool that has always been in your ideas and dreams. However, we will comply with the request as long as we prove that it is viable or not.
How to Get Access to Our Services in Palm Beach Gardens
All it takes is a call, email, or visit so you will have our team working around your needs and what we can do for you. We make sure to make the process simple and guarantee that our contractors are there, listening to you and learning more about your request.
For free quotes, it is important to assess your property, so we know the space available and its dimensions and can work around bringing designs and projects to life when we work in the planning process and all the details and elements needed to get the desired result.
If you want to have our team's help, keep in mind you can either reach out for a specific service or have us work around a general one, so you get full assessment and support if you aren't sure of what is needed or don't know where to start with your ideas and project, but you are confident that you want and need a new pool.
Modern pools and spas, zero entry pools, indoor pools and spas, custom designs, and more. We are here for a wide variety of needs and projects around this industry, and we will make sure you get the most out of your investment while helping you make decisions and deal with the heavy work.
Below is our list of additional services: